Dee doesn't let her bunions stop her from wearing heels with Calla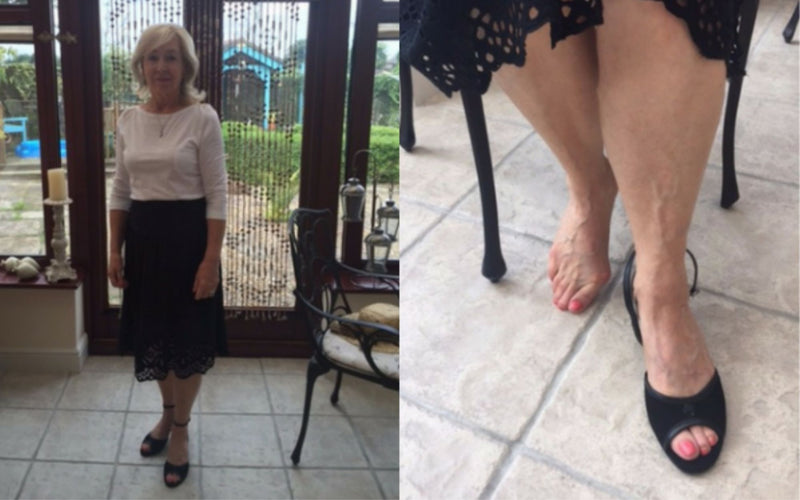 I have worn heels all my life and I'm not about to stop wearing them now. I always wear some kind of heel, even if it's a wedge or a low one but I prefer the high ones!
I am always on the hunt for a pretty pair of heels that can hide and fit my bunions but finding them is getting more and more difficult because of the size of my bunions.
I tried on the low heel sandals and the high heel shoes (which were my personal favourite) and they both fit beautifully.
They look elegant and stylish and will be perfect for my cruise around the Med next year!
Shop the look