Cecilie: 'I am absolutely chuffed'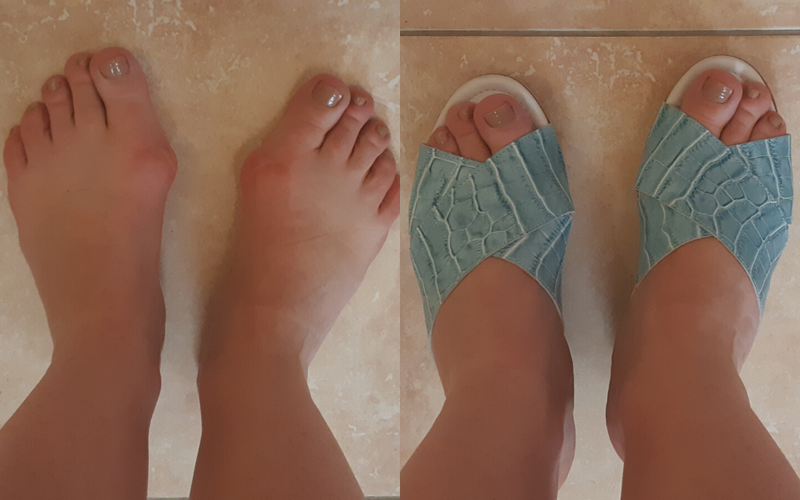 I am absolutely chuffed with my new Sasha Blue Croc leather sandals. I initially wanted them in black, but they were sold out in 37, so I ordered them in blue instead. Although I was not particularly taken with the colour when I first saw the sandals online, I found it very cute in real life! They look very pretty with my summery pale blue jeans skirt or a pair of shorts and a matching blue top.
The fit is very good: Although I have quite large bunions, I did not need to go up a size, as recommended on the Calla web site. They felt a little tight at first, but I broke them in little by little, by wearing them around the house, and the leather has 'given' a little. (I ordered both size 37 and 38 but found that the latter pair did not give me the arch support that I need.)
The soles are comfortable, and I love the look and feel of the cork material on the sides. Oh, and I also love the fact that they come with a little drawstring pouch!
Highly recommended! - Cecilie
Shop the look